Sino-Ocean Group Is Committed to Becoming a Healthy Company, Aspiring to be the Pioneer of "Building·Health" in China.
New Life in the Era of Healthy China
Ninety percent of a person's life is closely related to buildings, of which 60% of the time is spent in a residence and 30% is spent in office space; therefore, public health largely depends on whether the living environment is healthy. "Home" should become a fortress for people's health and the first line of defense in protecting health.
With the continuous improvement in living standards, inherent health concepts and standards can no longer adapt to the needs of development in these times. According to data, the health status and environment of the Chinese people are not optimistic. The report of the 19th National Congress proposed "implementing the healthy China strategy," so "health" has been elevated to a national strategic level for overall planning. China has entered an era of great health in which healthy life, health education and health consumption are integrated.
Over the past 28 years, Sino-Ocean Group has taken on improving the living environment as its own responsibility, deeply cultivating product quality. It has been constantly exploring, testing and improving the health performance of buildings, incorporating health into what we do. As a real estate company, Sino-Ocean seeks to care for users' health with buildings, so "Building·Health" was born.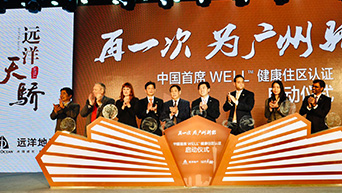 Introduction
Sino-Ocean Group introduced the United States WELL Building Standard into China.
2015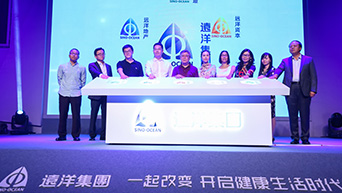 Initiation
The Sino-Ocean Group brand was renewed, initiating a new chapter in the era of healthy life.
2016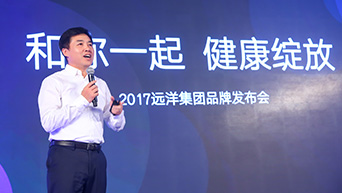 Practice
The concept of "Building·Health" was fully promoted in Sino-Ocean Group.
2017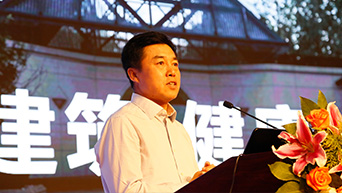 Landing
Sino-Ocean Group released "Sino-Ocean Healthy Building System 1.0".
2018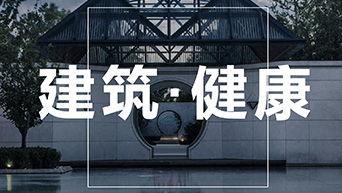 Upgrade
"Sino-Ocean Healthy Building System " was upgraded with continuous improvement, refinement and practice
2019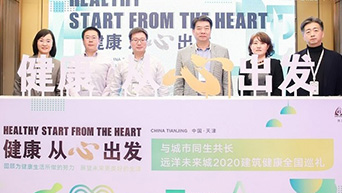 Strategy
Sino-Ocean Group wrote "Building·Health" into its development strategy and completed the iteration of the health system.
2020
Sino-Ocean Healthy Building System 1.1
FourHealth Dimensions Covering74Health Values
Adhering to the brand concept of "Growing Together·Building Health," Sino-Ocean Group has spent many years exploring, accumulating and accreting. Based on evidence-based science, medicine and innovative methodologies, the Group has iteratively upgraded and developed "Sino-Ocean Healthy Building System," which is better suited to Chinese people.
The system covers the 4 health dimensions of community, building, indoors and culture, with 74 health values, and it integrates WELL2. 0, WELL community and FITWEL3 international standards, as well as 5 Chinese standards including green building standard, healthy towns, sponge cities, healthy building evaluation standard and healthy housing evaluation standard, providing more comprehensive content. It references more than 200 fundamental medical literature papers to consolidate the health arguments for the system, making the theoretical foundation more solid, and it converts product value into user value to bring health closer to the living habits of residents.


Medical Basis
Each entry in the system is derived from medical principles and is closely related to human health function

Culture of Chinese People
Study and analyze the needs and culture of Chinese users and formulate a comprehensive physical and mental health system for Chinese people

Systematization
Systematization of the basis of health theory;Fully professional chain execution system;Systematization of healthy landing in the whole life cycle of buildings
Real Project Case
Sino-Ocean Healthy Building Projects Landing Nationwide
2089

+

Area of the projects that have been landed (10,000 square meters)

45

+

Applied cities (number)

124

+

Applied projects (number)
Data as of September 2021
Initiating the Era of Healthy Life
Sino-Ocean's pursuit of "Building·Health" has never stopped. As a pioneer of "Building·Health," it has laid out multiple businesses focusing on health and made efforts to explore more boundaries of health in the real estate industry, so as to ensure the healthy life of users in an all-around and full-cycle way. Sino-Ocean Group will be committed to working with all sectors of society and more companies to create a healthy environment for the Chinese people, enhance the health level of the Chinese people, and promote the development of China's healthy construction industry.