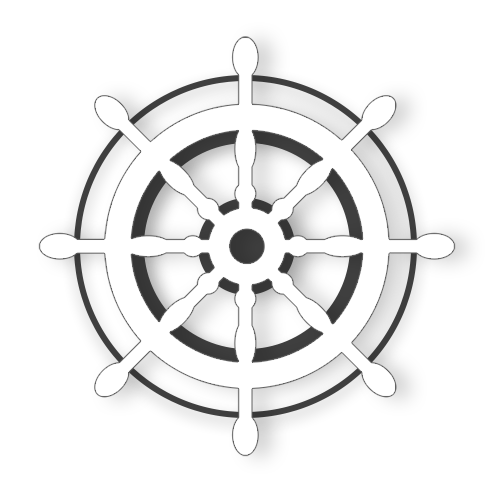 2019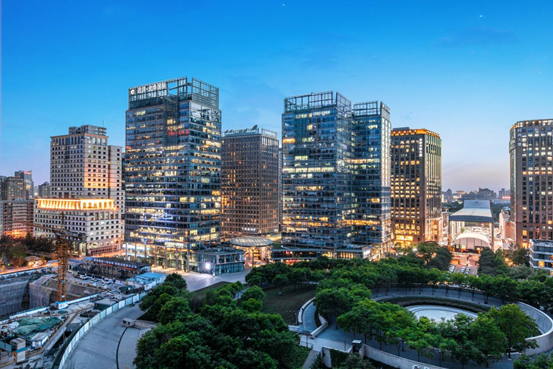 January

/

The office building Sino-Ocean Guang Hua International (Tower C) officially passed BOMA's Certification of Excellence in Building Management in China (CoE Certification).
February

/

Beijing Municipal Civil Affairs Bureau and other government agencies jointly issued the Notice on Piloting "Property Service + Elderly Care", where Sino-Ocean was selected as a pilot company for a one-year period.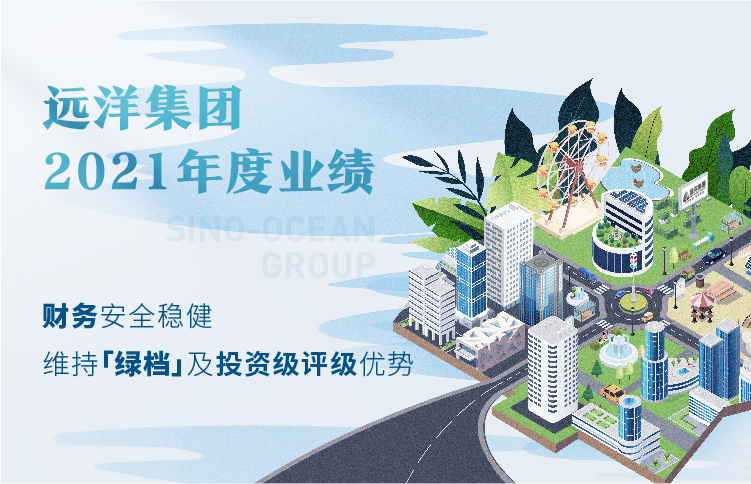 March
Released the 2021 annual results, which demonstrated financial security and robustness of the Group with high levels of capital security, and a "green" status per the "Three Red Lines" policy in the third consecutive year. Thanks to the Group's sound business performance and good credit profile, Sino-Ocean's composite cost of capital decreased further to 4.96%.
International credit rating firm Fitch released its rating report and assigned the Group an investment-grade rating of BBB- with no change in outlook.
China Real Estate Association and Shanghai E-House Real Estate Research Institute released the "Top 500 Real Estate Developers With Comprehensive Strengths" ranking, in which Sino-Ocean Group was ranked 14th in 2022.
April

/

Moody's announced that it was maintaining Sino-Ocean's rating at Baa3 - investment grade. At the end of March, Fitch also maintained Sino-Ocean's rating at BBB-. The Group has thus received 2 investment-grade ratings from 2 prestigious rating agencies in a row.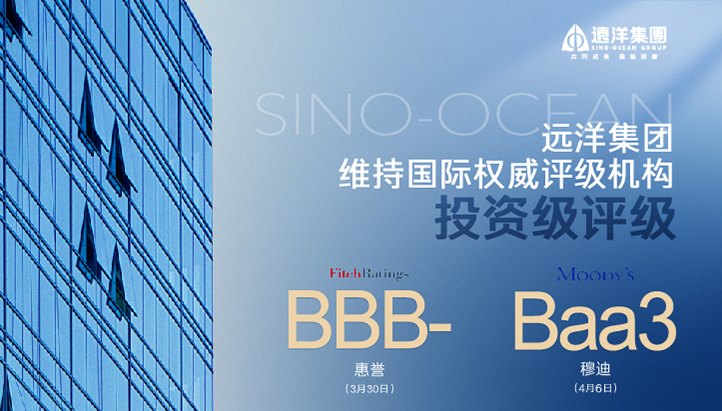 April

/

Sino-Ocean Group successfully issued a green bond of 200 million USD with a coupon rate of 3.8%. Following this round of bond refinancing, Sino-Ocean's next USD-denominated debt will mature in 2024, representing an easy schedule for USD debt repayment.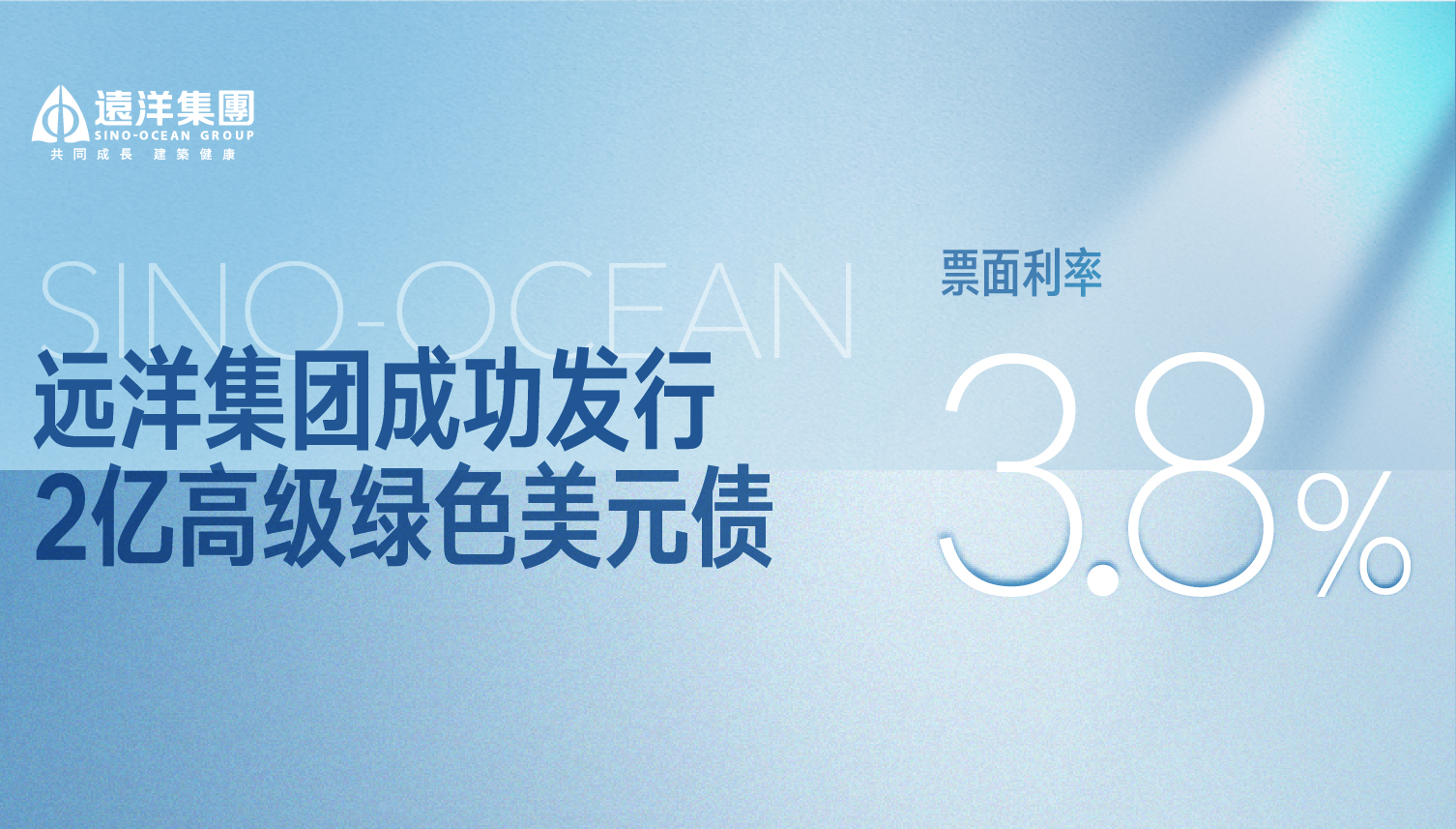 May
Sino-ocean paid its $500M USD-denominated debt in advance
There's no pressure from concurrent debt maturity in the next two years
June

/

An industry first, Sino-Ocean "LINK HOUSE" debuts nationwide

Sino-Ocean launched "LINK HOUSE" nationwide with 4 unprecedented systems, setting up live broadcast sessions at construction sites and inviting property owners to watch their homes "in the making". The "LINK HOUSE" sessions have so far received likes and comments from over a million users.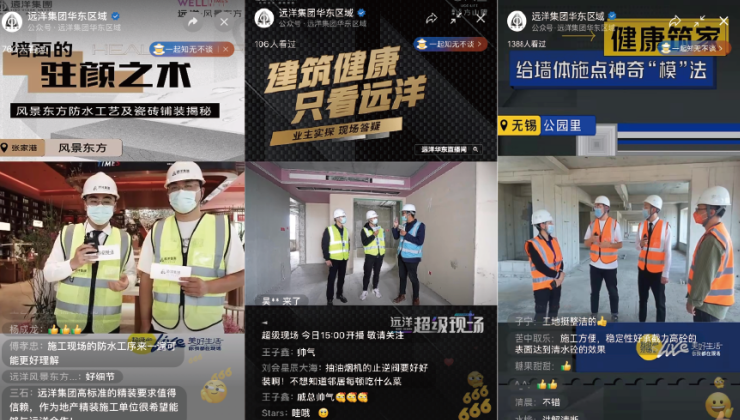 June

/

Delivering craftsmanship, unlocking a new chapter of life

Nearly 20 of the Group's development projects have now been delivered on time, including Oriental Worldview(Wuhan), Ocean Palace(Nanchang), Ocean Landscape(Longyan), Grand Canal Milestone(Yangzhou)and Ocean Briliant City(Langfang), attesting to Sino-Ocean Group's commitment to property buyers with beautifully-crafted products.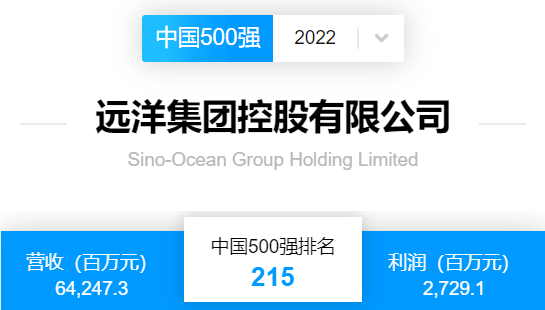 July
Winning Multiple Honors and Recognition for Overall Strength
Sino-Ocean Group ranks #215 on the Fortune 2022 TOP 500 Companies in China ranking recently released, marking the 13th consecutive year for the Group to be featured on the list. China Real Estate Business released its 2022 China Real Estate Brand Value Ranking recently, and Sino-Ocean comes in #16. In addition, the Group also ranks #6 on Southern Weekly's China Corporate Social Responsibility list (2021) and #1 on the Corporate Social Responsibility in Real Estate list (2021).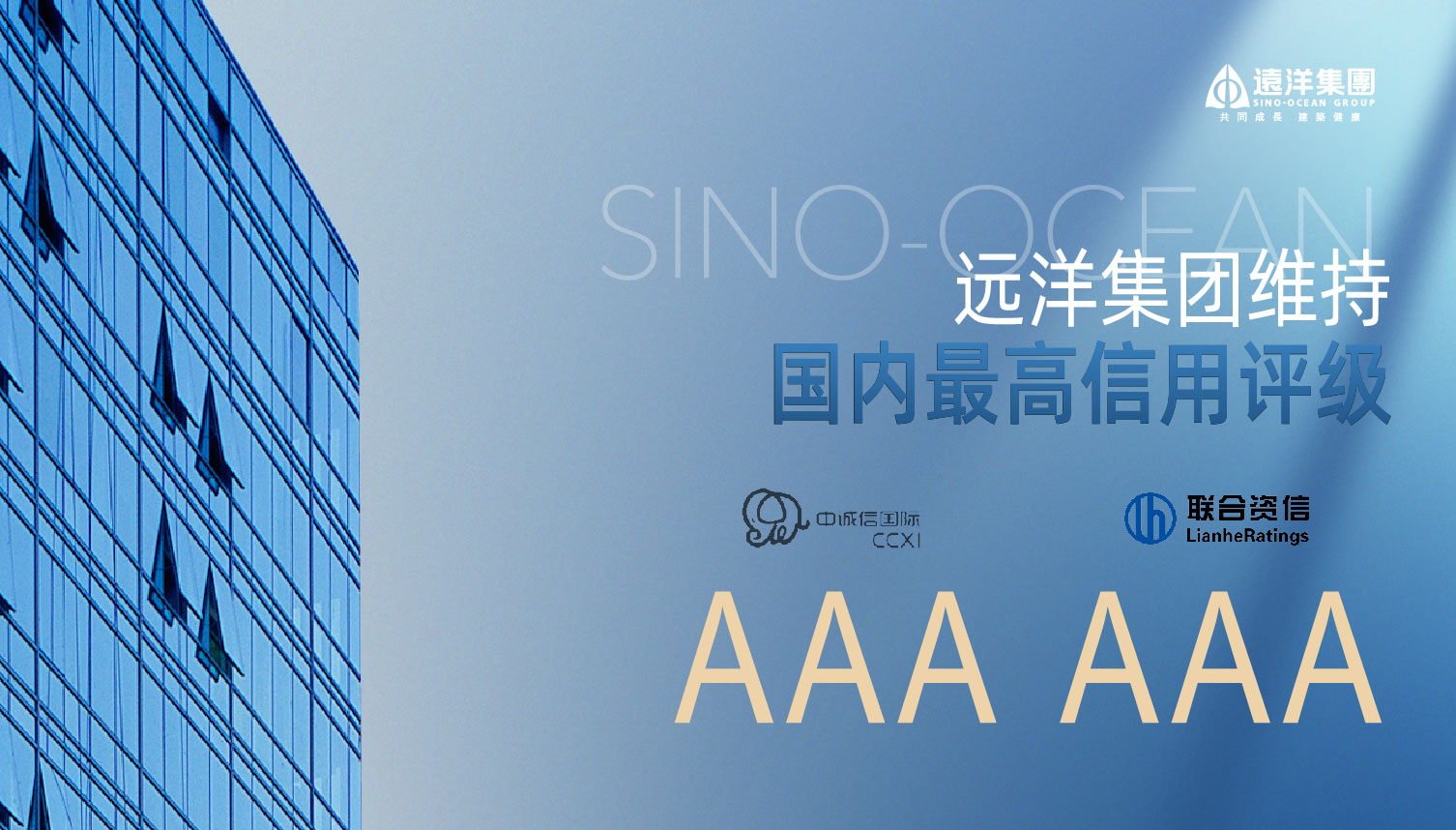 July
Top-Rated Domestically
On July 29, China Lianhe Credit Rating assigned Sino Ocean Group (China) Co., Ltd. a credit rating of AAA with a "stable" outlook. Another renowned Chinese credit rating agency CCXI also recently assigned the Group an AAA rating, same as previously. CCXI and China Lianhe Credit Rating both highlighted Sino-Ocean Group's ability to gain access to generous fundraising and/or capital support from its shareholders, thanks to its status as the only real estate platform for strategic partnership held by China Life through direct equity investment and a sizeable share of equity.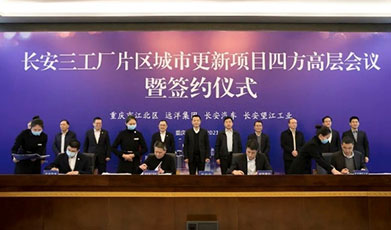 January

/

Sino-Ocean Group and the Jiangbei District Government of Chongqing signed a framework agreement for an urban renewal partnership to create a landmark commercial complex in the Sichuan and Chongqing region.
February

/

China Life and Sino-Ocean Group signed a strategic partnership agreement to actively promote collaborations in capital tie-ups, financial products, insurance, property investment, property management services and elderly care.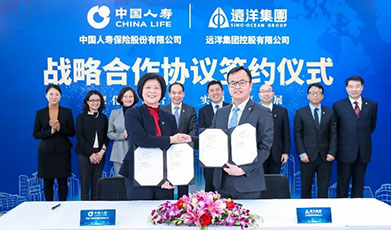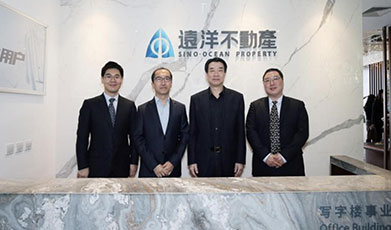 April
A ceremony to launch the "Sino-Ocean Property" brand was successfully held at Ocean International Center (Beijing). As one of the Sino-Ocean Group's main traditional businesses, its property division has been introduced as an independent brand under the group.
May

/

Shanghai Sino-Ocean Hongqiao Origin, China's first community-wide registered WELL v2 certified residential project, was officially presented with the WELL mid-term certification by the International WELL Building Research Institute (IWBI). This marked Sino-Ocean Group's commitment and achievements in the field of "Building Health".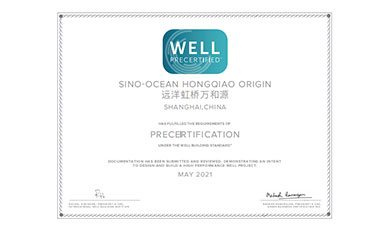 June

/

Sino-Ocean Capital Limited entered into a Cooperation Framework Agreement with Red Star Macalline Group Corporation Limited, the purpose of which is to acquire 7 logistics subsidiaries held by Red Star Macalline, including Tibet Red Star Macalline Enterprise Management Company Limited, Red Star Macalline (Shanghai) Enterprise Management Company Limited and Tianjin Red Star Macalline Logistics Company Limited.
July

/

An agreement has been signed by Sino-Ocean Group, Sino-Ocean Capital and Red Star Holdings to acquire a 70% equity interest in Red Star Real Estate for CNY4 billion. The three parties will effectively hold 35%, 35% and 30% equity rights respectively in Chongqing Red Star Macalline Enterprise Development Co., Ltd. to jointly promote the subsequent development and operation of Red Star Real Estate.
July

/

The 2021 Fortune 500 China list was officially announced. Sino-Ocean Group Holdings Co., Ltd. (ticker symbol: 3377.HK), ranks 202nd and has been on the list for 12 consecutive years.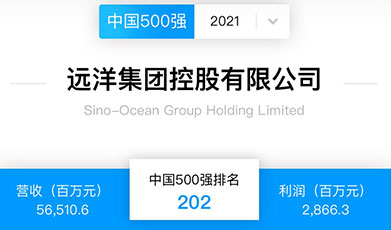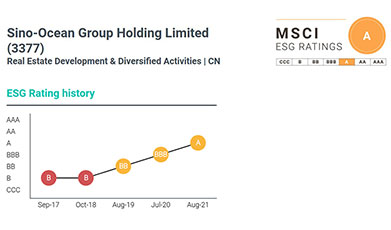 August

/

Sino-Ocean Group is awarded an A rating for ESG in Morgan Stanley Capital International Inc. (MSCI)'s recent 2021 Environmental, Social and Governance (ESG) Ratings Report. The result represents Sino-Ocean's rating upgrade for the fourth consecutive year, and the highest among all real estate companies in mainland China.
September

/

Sino-Ocean Group won the "2021 China Real Estate Company Brand Value Top 10" award and had its brand value raised to RMB 30.5 billion.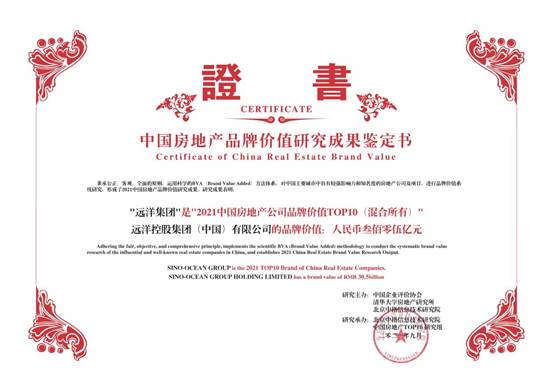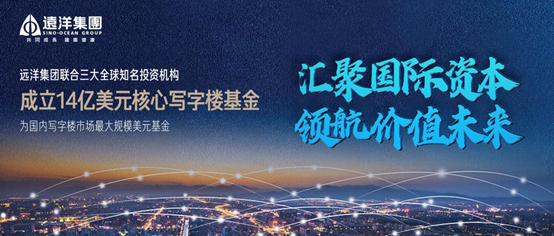 October

/

Sino-Ocean joined forces with several international investors to help found and co-invest in a "core office building fund" that manages US$1.4 billion dedicated to mature Class-A office building assets in core business districts in first-tier cities in China.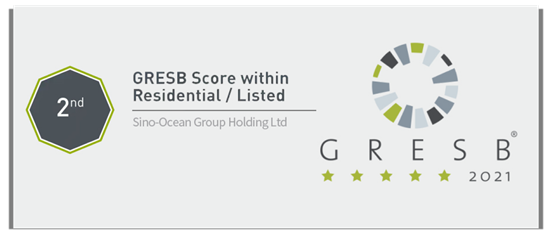 October

/

Sino-Ocean won mainland China's first five-star GRESB rating for a real estate developer, coming in first place among all public companies in the category of "Residential Real Estate Development" in East Asia and second in the world.
November

/

Sino-Ocean Sanya Damao Eco-Village was featured among the "Second Series of Model Villages for National Rural Governance", and was highlighted by the CCTV17 Agriculture and Rural Channel as a success story of "rural revitalization".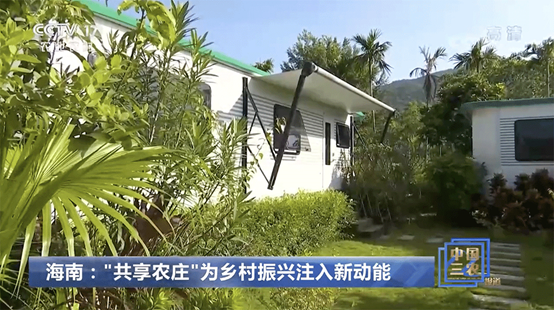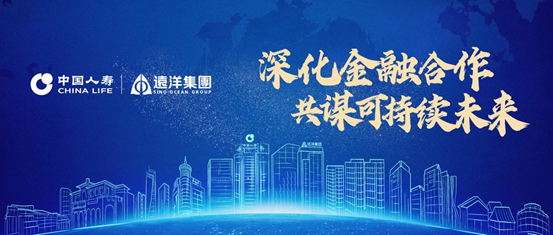 December

/

China Life and Sino-Ocean signed a financial framework agreement of RMB 15 billion to deepen their financial partnership and jointly create a sustainable future.
January

/

The Company adopted a new development strategy centred on real estate development as the main business, with a strategic vision to become the "creator of building health and social value".
January

/

Sino-Ocean Group took active action against the COVID-19 pandemic. The Group promptly established an epidemic prevention and control team to comprehensively strengthen its professional epidemic prevention work and provide epidemic prevention supplies to Wuhan ; our Party members zealously threw themselves to the front line; Sino-Ocean Commerce provided rent deduction to tenants so as to jointly overcome the difficulties.The Sino-Ocean Charity Foundation set up a special fund of 10 million yuan to support the epidemic prevention and control; the Group's Labor Union set up a special consolation fund, and successively invested more than 6 million yuan;
February

/

Sino-Ocean Group officially launched the fifth stage development strategy at the annual management meeting.
May

/

The six Business Units of Beijing, circum-Bohai-Sea, East China, South China, Central China, and West China were established successively, marking the formation of the landscape of the fifth-stage strategic development.
October

/

Sino-Ocean Aristocratic Family(Zhongshan)became the first Sino-Ocean project to receive both WELL and Protek certifications.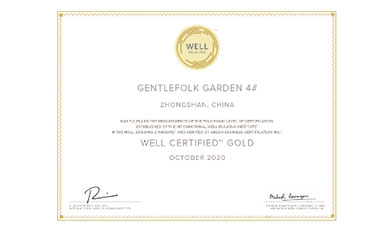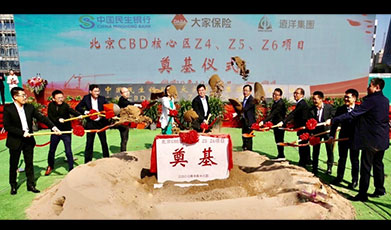 October

/

The groundbreaking ceremony for China Minsheng Bank, Dajia Insurance Group and Sino-Ocean Group's Z4, Z5 and Z6 projects in the core area of the Beijing CBD took place, marking the beginning of the construction of the South Zone of the CBD core area.
December

/

Sino-Ocean Service Holding Limited (06677.HK) went public on the Hong Kong Stock Exchange at a listing price of HK$5.88 for a total of 296 million shares.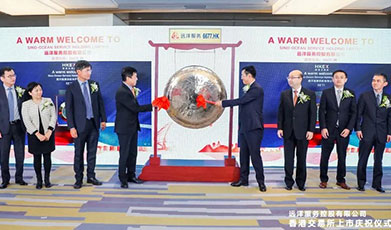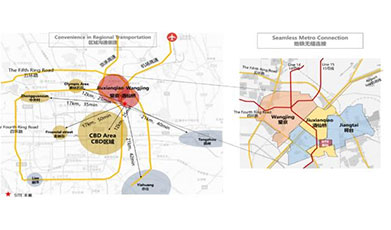 December

/

Sino-Ocean Group partnered with Swire Properties to successfully acquire the INDIGO Beijing (Expansion) Phase II project.
December

/

The brand launch ceremony for the Grand Canal Place in Beijing—Sino-Ocean Group's urban complex project in the sub-center of Beijing—concluded successfully, marking a new addition to Sino-Ocean's commercial property road map.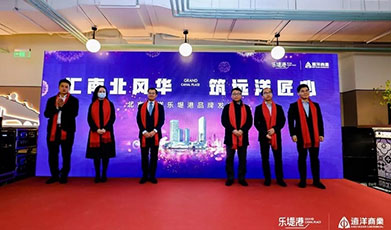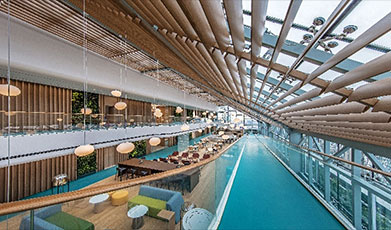 January

/

Sino-Ocean Group's headquarter at Sino-Ocean International Center Tower A, Beijing, reopened. The building was designed and constructed in accordance based on the philosophy of "Building Health" and it became the largest WELL CertifiedTM Platinum Office in China.
May

/

China Life Finance Center (Beijing) was delivered and launched, becoming the first project in Beijing CBD to enter the market.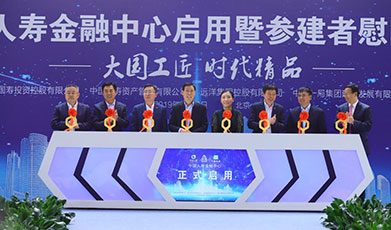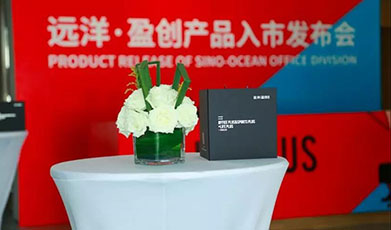 September

/

Sino-Ocean Yingchuang, the latest masterpiece demonstrating the group's new concept for office buildings, was unveiled. This marked the start of its new business line- healthy and ecological construction.
December

/

The First Forum on China-Africa Cooperation was held in China. The Damao Sino-Ocean ecology village in Sanya was the only project being reviewed to which about 200 representatives from 39 African countries and 9 international organizations paid a field visit.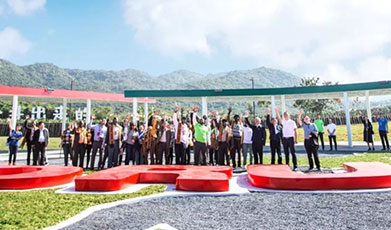 July

/

Completed the "Sino-Ocean Healthy Building System 1.0", and constantly improve elaboration and practice.
September

/

Sino-Ocean Group participated in the global real estate sustainability assessment for the first time and received a four-star leading rating.
December

/

Annual contracted sales exceeded 100 billion yuan, making a breakthrough in the Company's scaled development of business.
February

/

WELL Living Lab (China) was initiated in Beijing.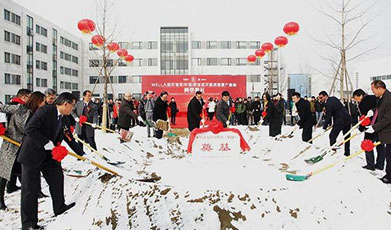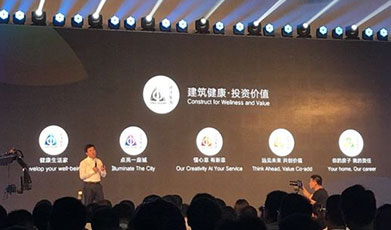 July

/

Sino-Ocean Group established its brand value: "Joint Growth, Building Health".
September

/

Sino-Ocean Group's first commercial complex Grand Canal Place Hanghzhou opened. This project was entirely developed by Sino-Ocean Group.
December

/

Sino-Ocean Capital invested 900 million RMB as a strategic investment in Beijing UNIQloud Technology Co., Ltd and thereby taking part in the big data industry.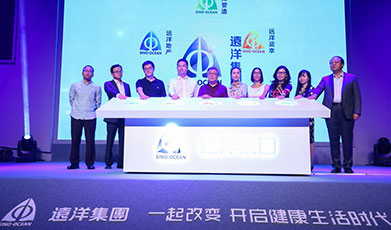 June

/

The company changed its name to Sino-Ocean Group. The brand became stronger under the new strategy.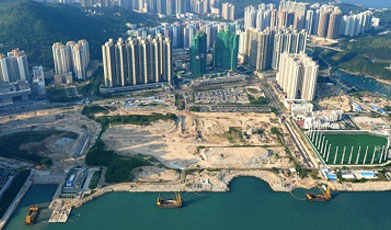 March

/

The company obtained the opportunity to develop property projects in Hong Kong.
April

/

Sino-Ocean Taikoo Li Chengdu, a high-end commercial complex co-invested by the company and Swire Properties, officially opened and became a landmark business project in China.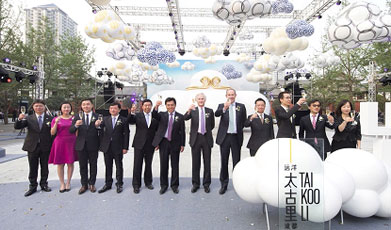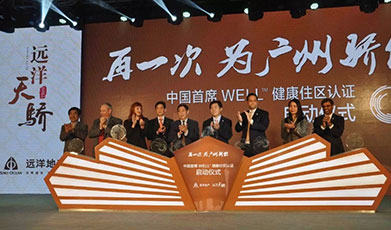 December

/

The company introduced the US WELL Building
December

/

Anbang Insurance became a shareholder. The company's capital structure became stronger.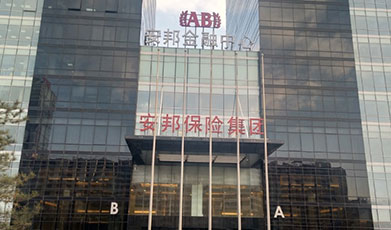 March

/

"Sino-Ocean" was approved by the Trademark Office of the State Administration for Industry and Commerce as a well-known trademark.
July

/

The company was rated at "investment grade" by the three international credit rating agencies – Standard & Poor's, Moody's and Fitch's. The company was also considered as "stable" business.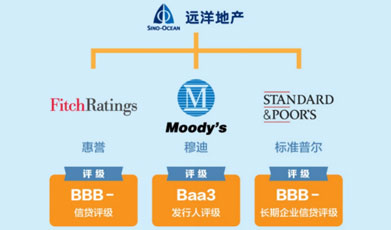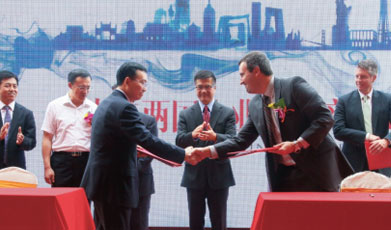 August

/

The company's first elderly care service, Sino-Ocean Senior Living L'Amore (Yizhuang), officially opened.
August

/

Two major shareholders increased their holdings; China Life Insurance became a strategic investor.
April

/

The company established a pension and retirement service center, starting to operate in this emerging industry.
September

/

The company's first commercial complex, Indigo Port Beijing, jointly invested by the company and Swire Properties, officially opened.
April

/

The company officially released its Corporate Social Responsibility Report for the first time.
August

/

The company successfully set foot in Wuhan, establishing its presence in Central China Region market.
November

/

The company successfully started business in Chongqing, entering the West China Region market.
December

/

China Life Insurance became a shareholder, increasing the company's capital strength.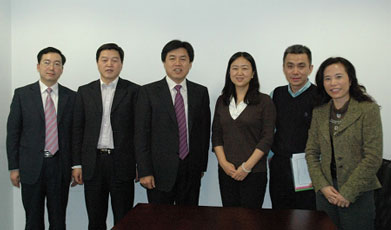 March

/

Hang Seng Indexes Company Limited included the Sino-Ocean in its list of index constituent stocks. Among the indexes are Hang Seng Composite Index, Hang Seng Mainland China Composite Index, Hang Seng China-Affiliated Corporations Index, Hang Seng Composite Index Series - Properties & Construction Hang Seng Composite Industry Index, Hang Seng Freefloat Composite Index and Hang Seng Mainland Freefloat Index.
August

/

Sino-Ocean Charity Foundation and its volunteer organization were officially established.
April

/

The company was restructured and changed its name to Sino-Ocean Real Estate. The company became a fully foreign-owned enterprise and formed a market-oriented structure within the company.
September

/

The company was listed on the Hong Kong Stock Exchange and finished capital internationalization.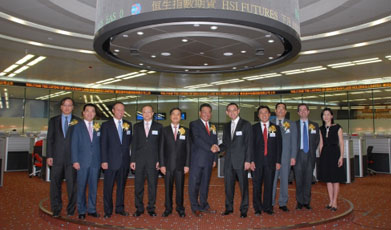 October

/

The company successfully started to operate in Hangzhou, entering the East China Region market.
2006

/

Sino-Ocean Group successfully entered Zhongshan and Dalian, gaining market presence in the Guangdong-Hong Kong-Macao Greater Bay Area and Northeast China.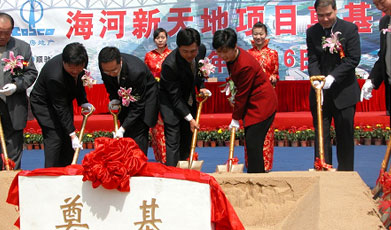 December

/

The company extended its business beyond Beijing for the first time by entering Tianjin. This marked significant progress in the cross-regional business by the company.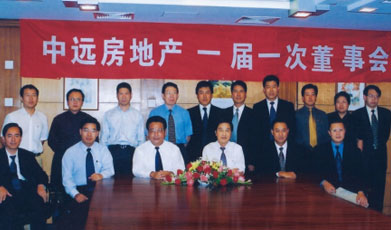 January

/

The company completed its second restructuring and became a Sino-foreign joint venture with seven shareholders.
May

/

The company took on the responsibility to develop the main area of Beijing CBD, setting foot in commercial real estate.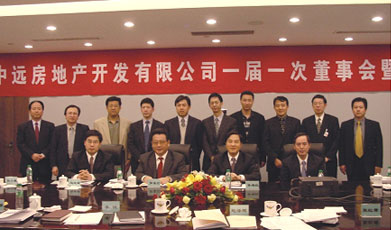 December

/

COSCO and China Sinochem Corporation were restructured and became a limited liability company.
2000

/

The company transformed from a management-oriented company to an operation-oriented company, initiating numerous large-scale development projects in Beijing.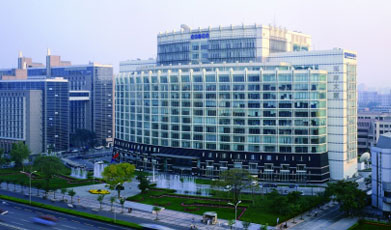 October

/

Beijing Ocean Plaza was completed. The company was able to develop large-scale projects and the Sino-Ocean Group brand started to emerge.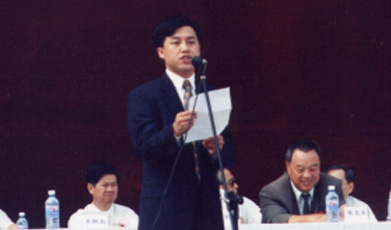 June

/

The company's core team was formed, initiating the reform and development of the firm.
December

/

The company started a market-oriented reform by initiating real estate projects directly targeted toward the Beijing market.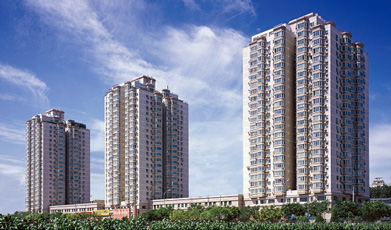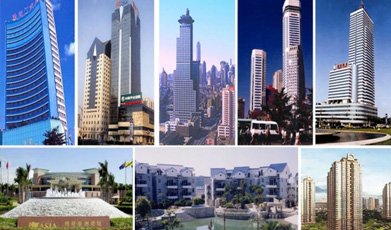 August

/

On behalf of COSCO Group, the company started to participate in industry management and real estate.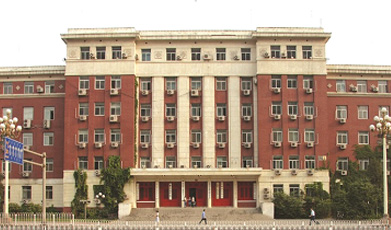 June

/

COSCO Real Estate Development Company Limited, the predecessor of Sino-Ocean Group, was established.